Viva Las Vegas Rockabilly Weekend is just around the corner and it seems that I always have the same problem every year, looking for the perfect comfortable shoes for the occasion. If you're going this year you'll find out you spend a lot of time on your feet whether its shopping, standing front and center of a stage watching your favorite band (La Cholita and The Creeps are performing 9:30 Saturday at Brenden's Pub BTW <3 ) or struttin' your stuff at the Car Show you want to keep your puppies in good shape!
The first footwear I recommend are petals to put inside your shoes. You can get the pair above at Nordstroms for $25. I got a huge pack of them last year and prepped all the shoes I was bringing with me and it helped a lot walking around all day with a little extra padding!
The next question you want to ask yourself is if you're going to wear flats, wedges or brave the terrain and wear heels. Personally I like to mix it up maybe wearing flats to the concerts and shows, wedges everywhere else and heels for the formal occasions. Both of the shoes above are avaliable on Pinup Girl Clothing's site!
Usually I end up with a suitcase FULL of just shoes for VIVA and this year I didnt want to do that so I thought of a couple ways to reduce the amount of shoes I will be bringing. First I decided I will probably be wearing wedges more often than the other style of shoes I will be bringing. So my best bet was to pick a neutral pair that were super comfortable. I ended up with these Sam Edelmen "Javi" shoes above. They're super soft suede, and despite the height they're super comfortable and have a nice pitch for the ultimate "ankle porn". I decided to choose a nude color because for one they will elongate my legs and two they will match most everything.
I originally wanted these wedges from Irregular Choice but they were out of my price range. However I managed to achieve the look on my own with a little crafting inspiration. Which leads me to the juicy center of this Pinup Girl Style Article! SURPRISE!!! This is a DIY post on shoe clips! Here's what you will need: A Glue Gun, Felt, Plastic Fruit or Flowers, Cardboard and blank shoe clips, you can also use clip on earring posts or get really creative like I did and use "altered" garter-belt clips (for that you will need needle nose pliers to remove the loop at the top of the garter-clip)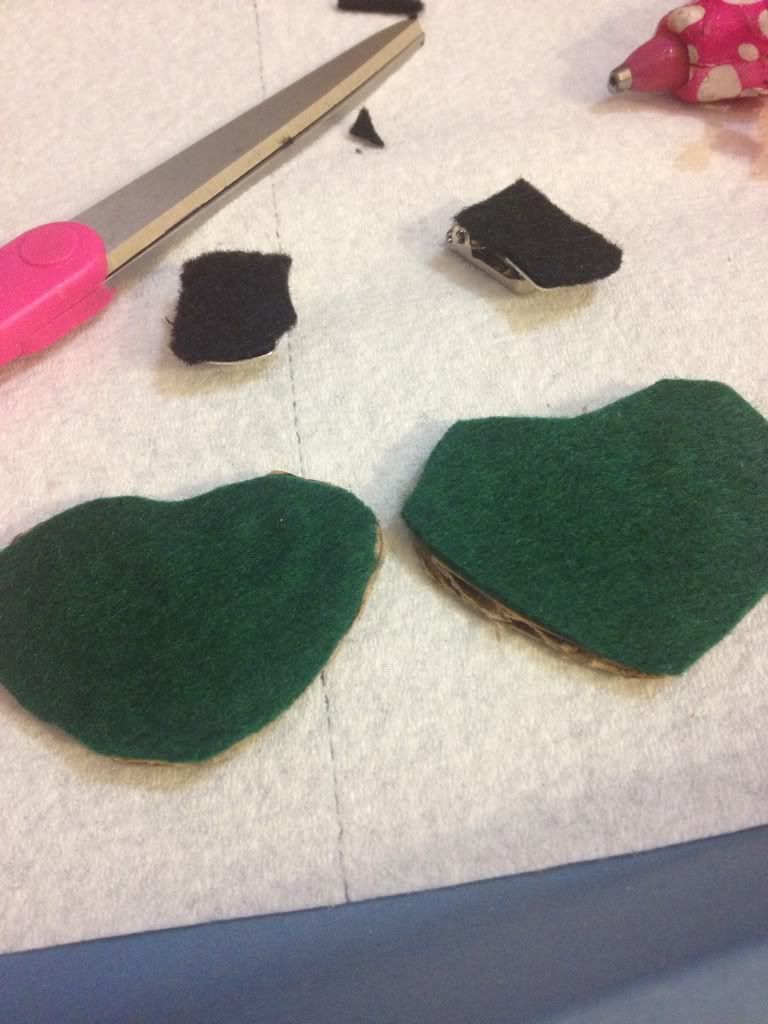 - First I cut out two medium sized hearts out of the cardboard (I chose this shape to streamline with the shape of my foot and how it would fit inside of the shoe) I also cut out green felt (to match the leaves) in the same shape and used the glue gun to glue it to the top
Tip: Felt is really good to use when you're dealing with glue gun glue it helps it stay secure rather than just gluing directly onto the cardboard
- Next I glued felt over the top of the clips to attach under the cardboard (but I did not glue them to the cardboard till the end)
-Then I clipped all the pieces of plastic fruit and flowers I wanted to use and I glued leaves over the green felt to disguise the cardboard base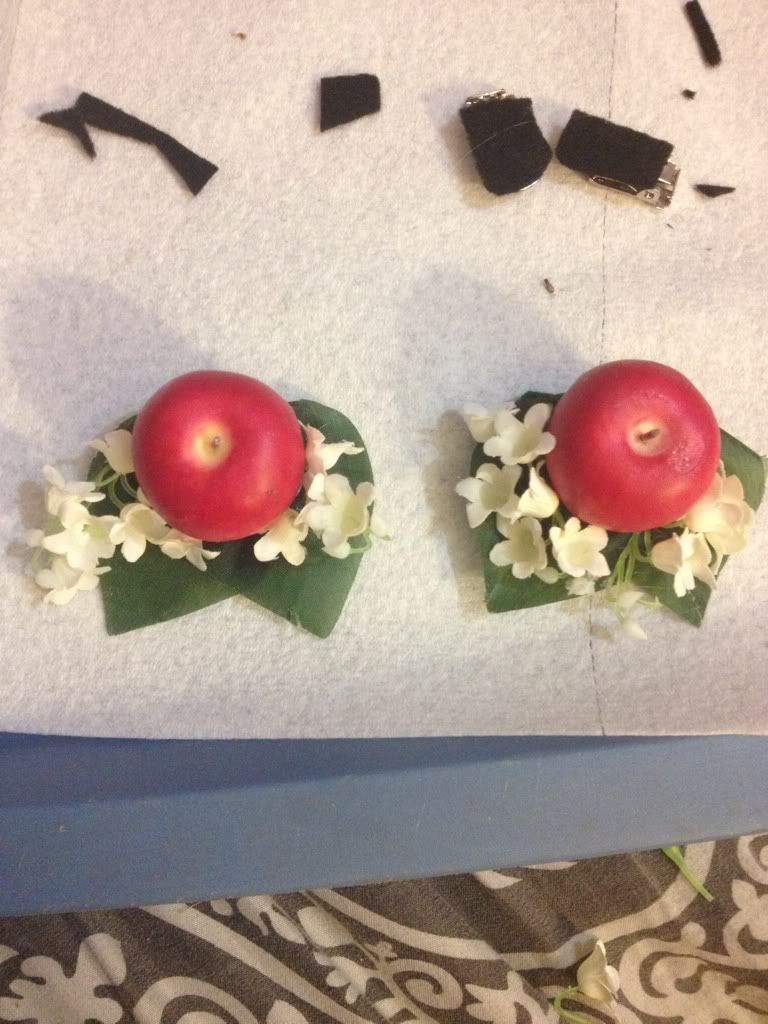 - Next I glued the bigger pieces of fruit on first, and arranged and glued the floral pieces around them on top of the leaves that I attached to the cardboard and let it dry for 5 minutes or so
- Last but not least I glued the clips to the bottom of the cardboard piece and let that dry for 5 minutes as well
And VOILA! Here are my shoe clips and my very own unique AND COMFORTABLE shoes I will be wearing to VLV16. The whole thing took about 30mins and it was super easy! If you decided to try this and are going to VIVA please find me let me see them!! Thank You to Phoenix for the idea and Micheline Pitt for inspiring me to always be creative <3