For decades, the pin-up style has been celebrated by many people for the sexy-yet-classy look it gives anyone who wears it. From tattoos to magazine covers, the image of the pin-up girl is well known all over the world. In recent years, some women have chosen to bring the look back to life and make it work for everyday wear. If you've been thinking about dabbling in pin-up, here are some tips on what you will need to always look good and ready to be tattooed on a sailor's bicep: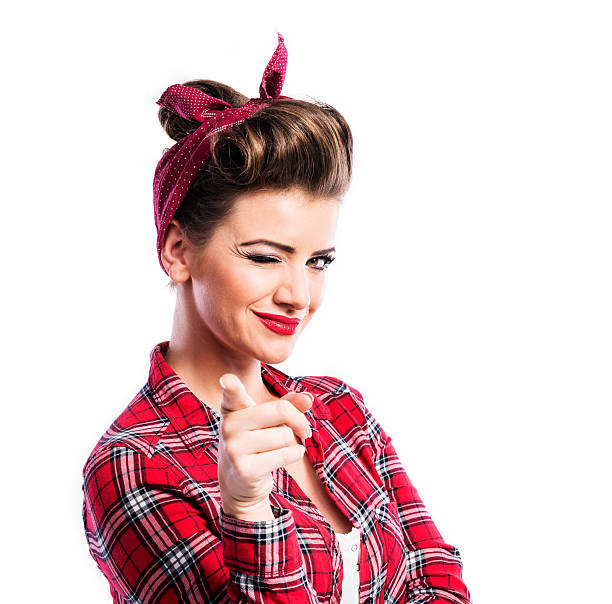 It's not just the look
Pin-up isn't just a look that you wear on the outside, it's a whole attitude and lifestyle. And while pin-ups can range from stay-at-home wives to powerful women in charge, some rules just don't change: you always stay classy in every situation, you are your own woman and you set the rules of how others behave towards you and you are always put together. You should never choose the pin-up style just because you think someone else will like it, but because you really feel like you connect with it. Wear vintage, pin-up even when nobody will see it. Keep your environment spotless even if you live alone and walk with your head held high.
Get the shape
A classic pin-up shape is a hyper-accented hourglass shape. You want the tiniest waist possible with curves in the right places. Some women are lucky to naturally have a figure like that, but it's possible to get it with a little bit of health and a touch of discomfort. If you're interested in pin-ups, you definitely know what corsets are, but it's important to follow safety guidelines to make sure that wearing that corset won't hurt your health. One great thing about pin-ups is that women of all sizes fit into that style, so you don't have to worry about looking like the style isn't "made for you".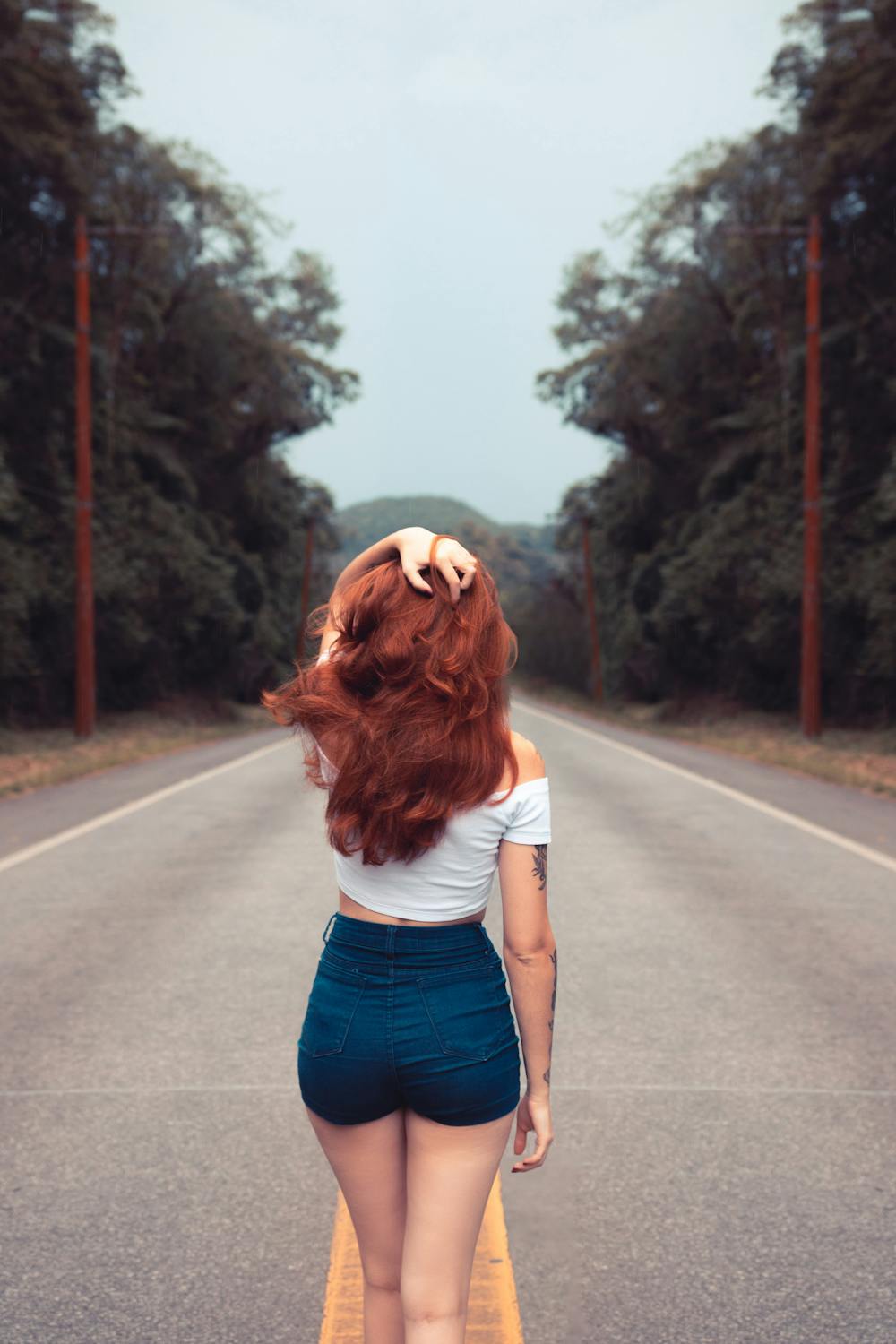 Explore the fashion
There are several ways you can explore pin-up style, and there are a lot of different options to incorporate things you love to wear and transform them into pin-up style. The only rule of thumb is to go vintage and since that trend is coming back in recent years, you'll have no problem finding clothes. The most recognizable pin-up style is the fit & flare dress, complete with kitten heels and gloves. Make no mistake: this is an extremely flattering look, and you can find items in renowned dress stores that beautifully translate that style into modern fashion, by changing up materials and prints. You can also create a similar effect yourself by taking a shift dress and putting a belt on to cinch your waist.
Secondly, let's talk about casual wear: even if you love your dresses, sometimes you'll need something more practical and casual. Jeans and shirts are your best friend in this situation. Look for jeans (or jean shorts) that are a size or two bigger on the hips and cuffed at the ankles, and tie them with a belt to create volume around your hips. Make sure that they're high waisted to get the right look. Then take a button down that is also a size bigger, button it half way and tie it into a knot at the waist. For extra points, you can pull it down on your shoulders to create a wider neckline and expose your collar bones. Material is important, so try to stick to things that are natural: cotton, wool, satin, silk, etc. Newer materials such as rayon and polyester just won't look good.
Play up your accessories
Putting on pin-up accessories is a great way to simulate a pin-up look, without going into it full on. It can be as subtle as choosing the right shape of sunglasses (big cat-eyes, of course) or tying a scarf around your hairline with a pretty bow on top. For jewelry, the classic way to go is pearls and fine metal brooches, but make sure that you are not overdoing it. Being a pin-up is about subtly accessorizing yourself so that you can still stand out. So follow Coco's advice and take one thing off before you leave the house. Other important accessories can be tights in all different colors and patterns, gloves with a ruffle trim and shoes. Oh, the shoes. You can choose from a lot of different styles nowadays, but keep in mind that very high heels, screaming patterns and laces definitely weren't a part of fashion back in the day. If you want to be completely safe, go for open-toed shoes with kitten heels or courthouse shoes.
Do not forget the hair and makeup
You could literally make yourself look like a pin-up just by putting on the right hair and makeup. When you're in a bind over how much makeup to put on – less (or at least more subtle) is more. Start by getting your face as porcelain as possible. That comes greatly from a good skincare routine, but a matte-finish foundation will help. Practice your cat-eye eyeliner skills to perfection because it's the only look you'll ever need, and add just a touch of mascara. From there it just takes some blush and a good red lipstick to finish everything off. For the hair, there is more than one style to choose from, but whether it's waves or a short bob-style, make sure that there isn't a single hair out of place.
Transforming to a pin-up style isn't easy, but with small steps and additions, you'll get there in no time.